Nested Layouts ¶
You can nest layouts. This is a powerful tool for individual designs.
Workflow ¶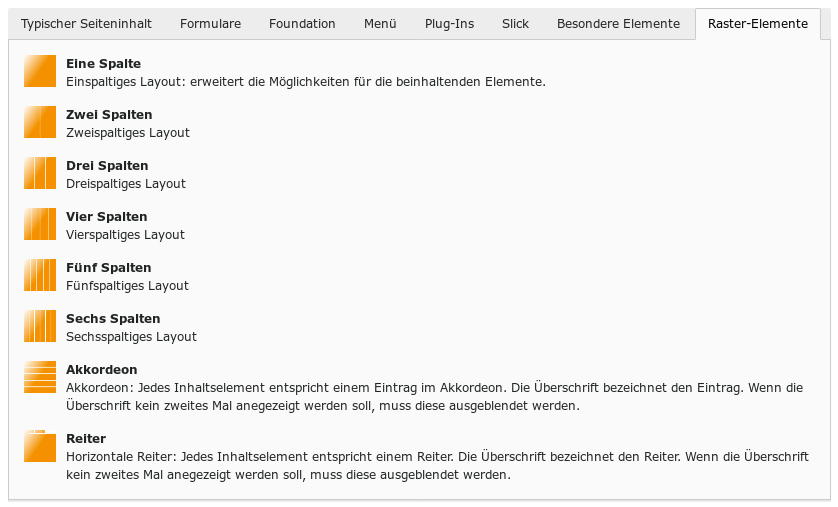 There are six gridelements: from one to six columns.
You can nest gridelements.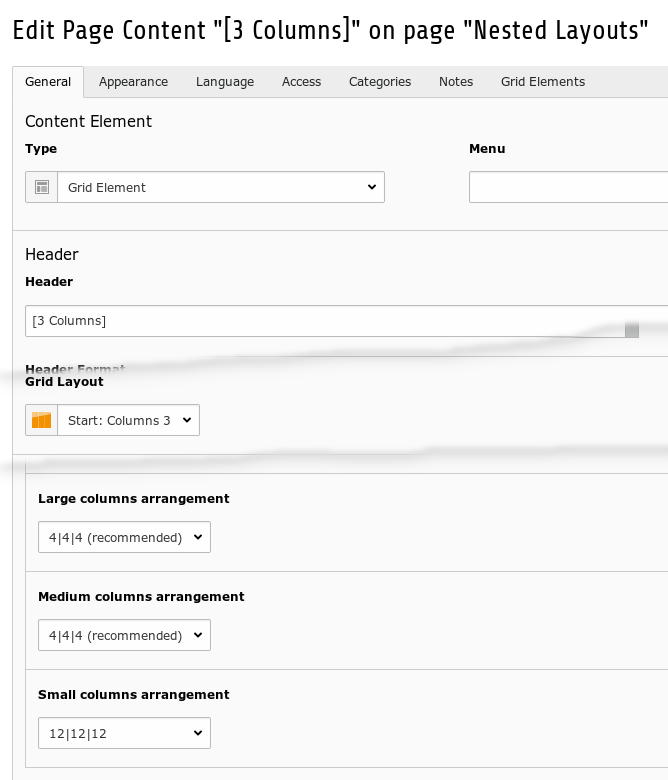 You can control the responsive behaviour with the properties columns arrangement.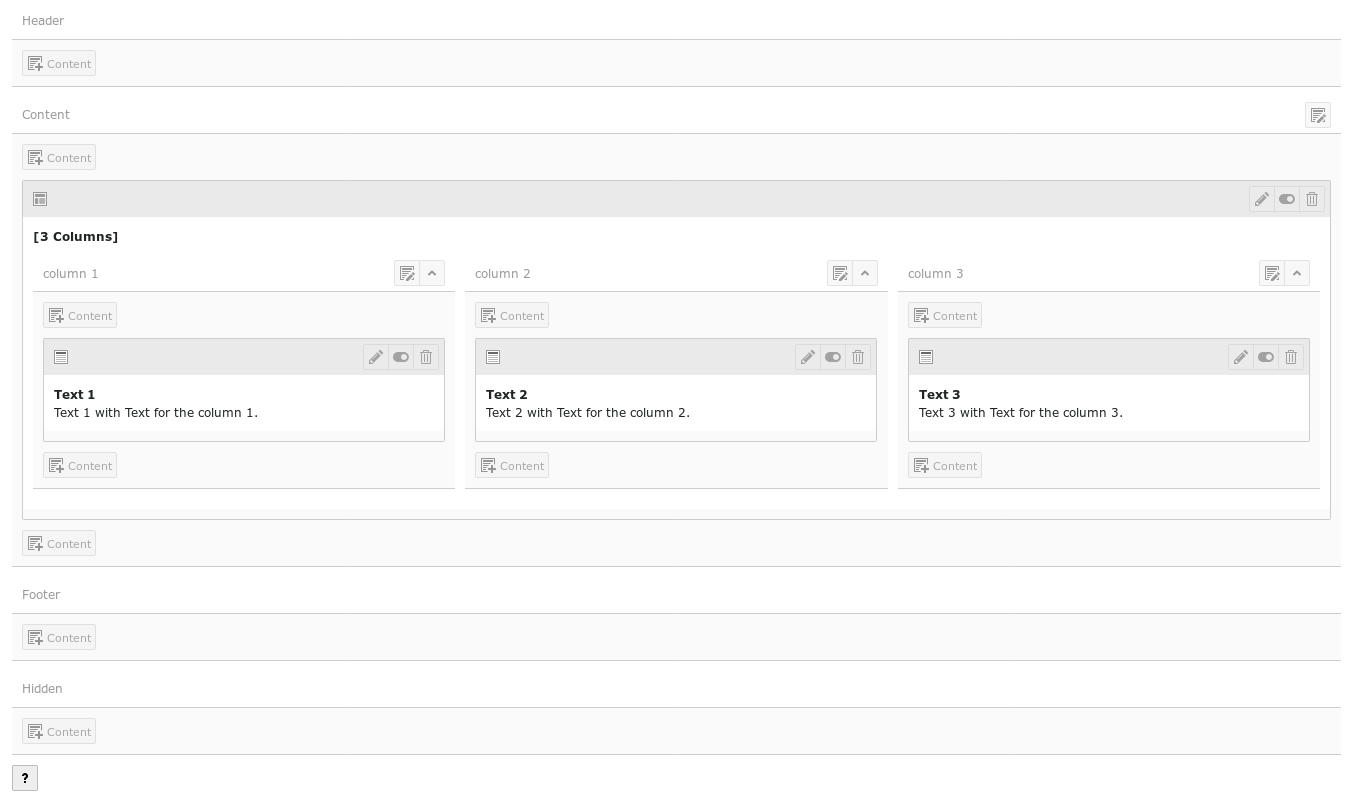 You can create every content element in the grid. A gridelement too.
Frontend ¶