Introduction¶
About this extension¶
This package adds frontend editing capability to TYPO3 CMS, using CKEditor, the rich text editor used by the TYPO3 core. The editor appears as a new backend module. When selecting a page in the page tree, the page becomes editable. Editable regions are configured in the templates, using Fluid or TypoScript.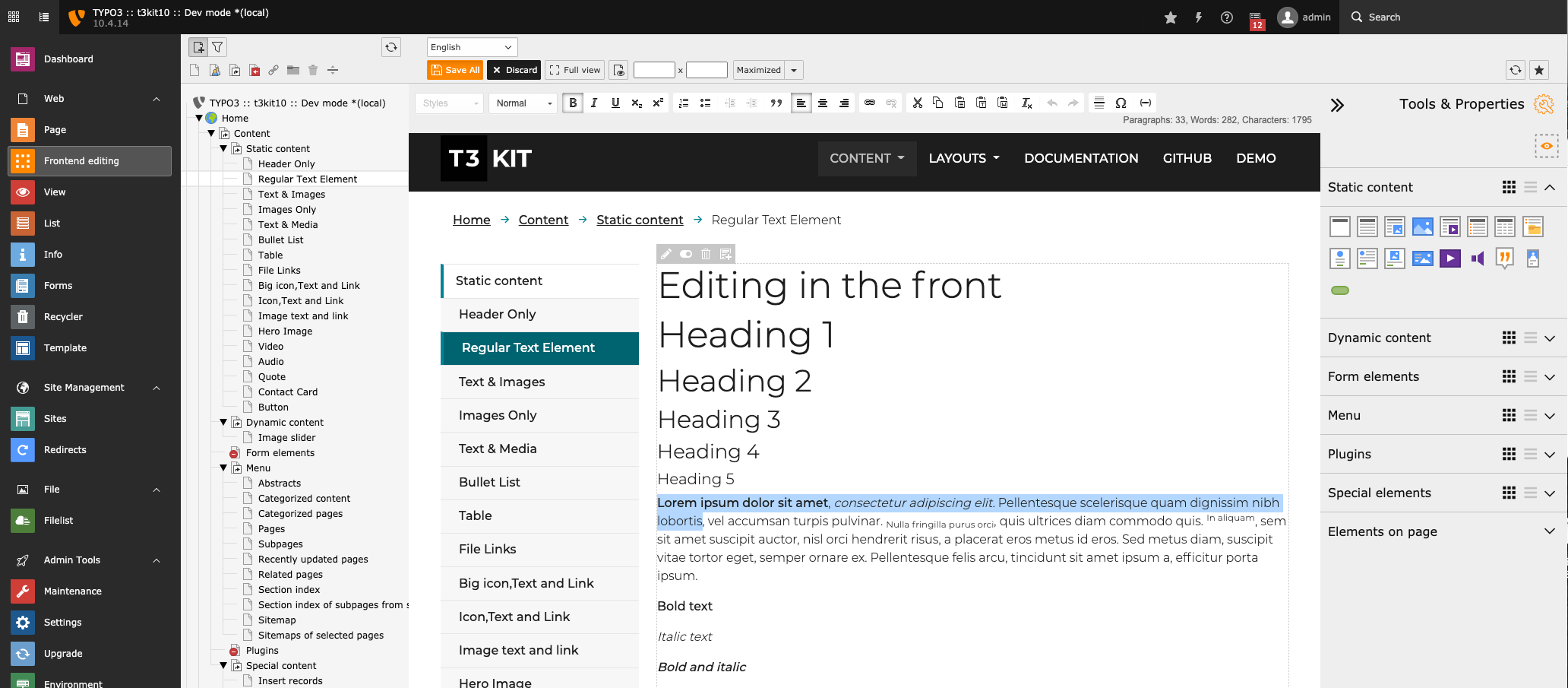 Feedback¶
If you find a bug either in this manual or in the frontend editing / extension please use the bug tracker.
Contribution¶
Pull requests are very welcome indeed. Please feel free to contribute features, bug fixes, and improvements.