For Editors¶
Target group: Editors
Initial Zoom of the image¶
You can select initial zoom of the image from the park content element.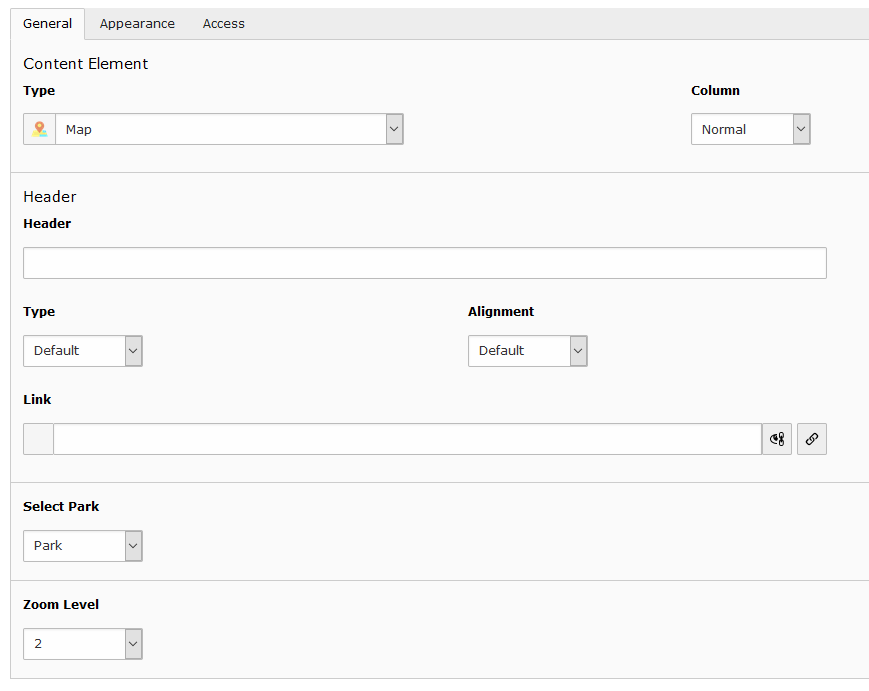 Park Planner Backend Module¶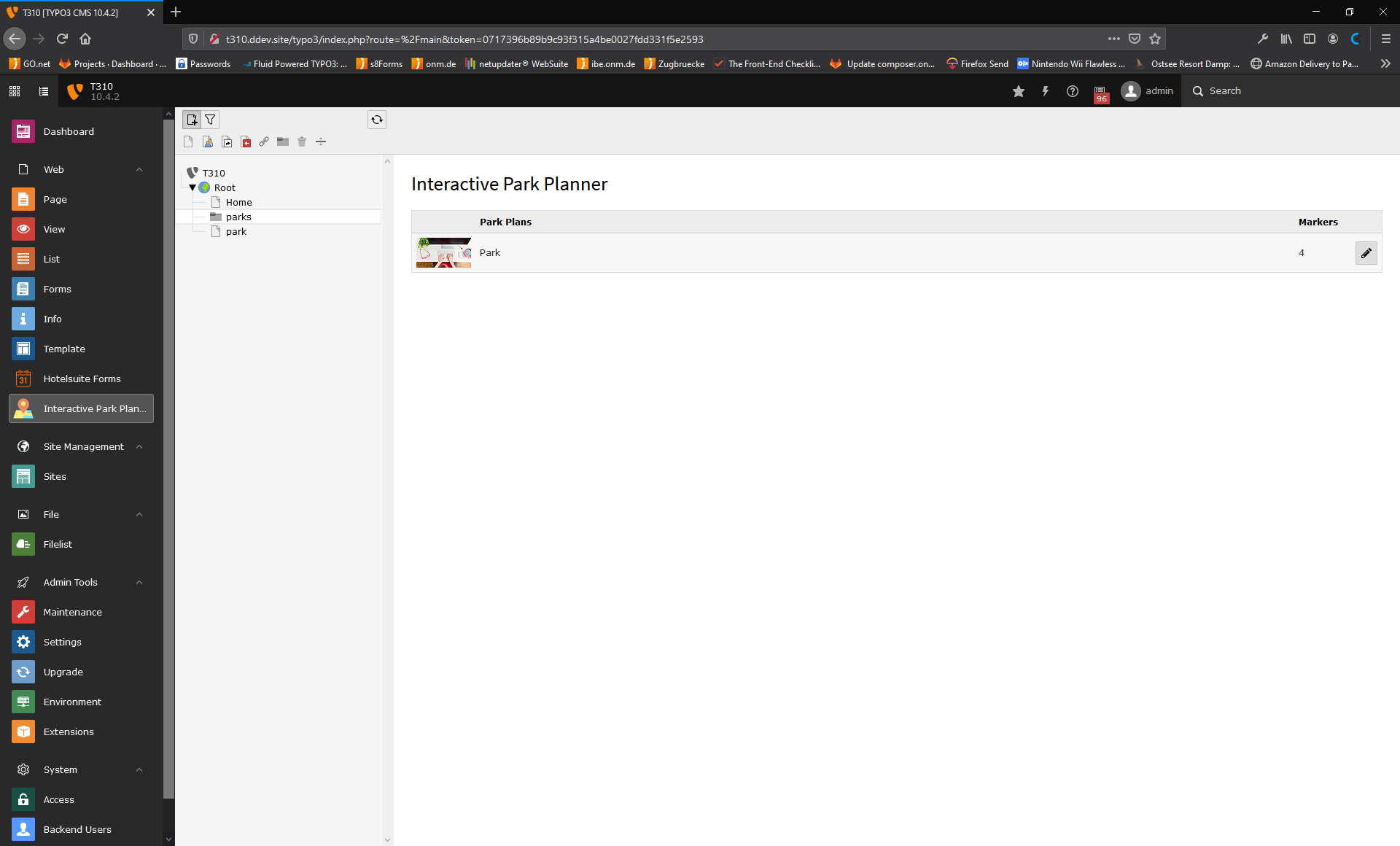 Backend editor to place markers on image¶
By clicking on the title of the map or the image will open a popup with image to place markers and specify icon and title of the marker. Clicking on image will palce a marker there and will open a popup with an editor. Where you can specify 2 values. First is icon and then after pipe symbol is the title. (Icon can only be specified in pro version)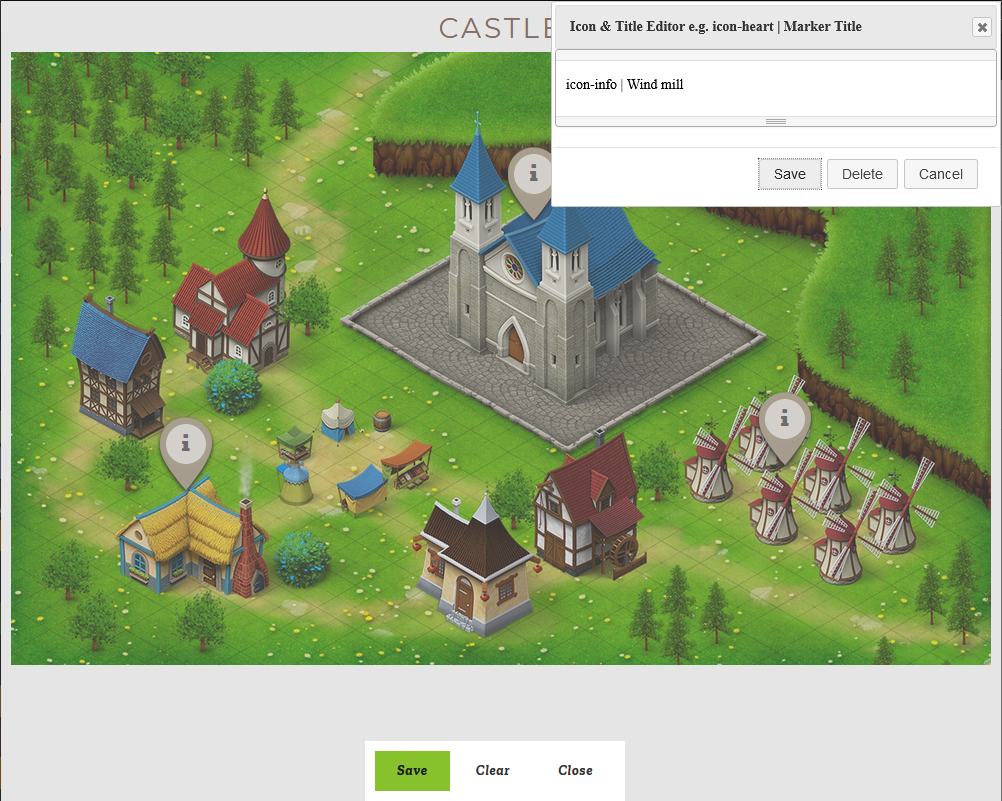 Tip
You have to specify icon font css file in ext configuration to show icon inside marker in backend editor.
Map options¶
Marker image, icon and background color, and icon's top left values can be set in map options. (These are pro features, so to get pro version please contact: https://www.onm.de/kontakt/ )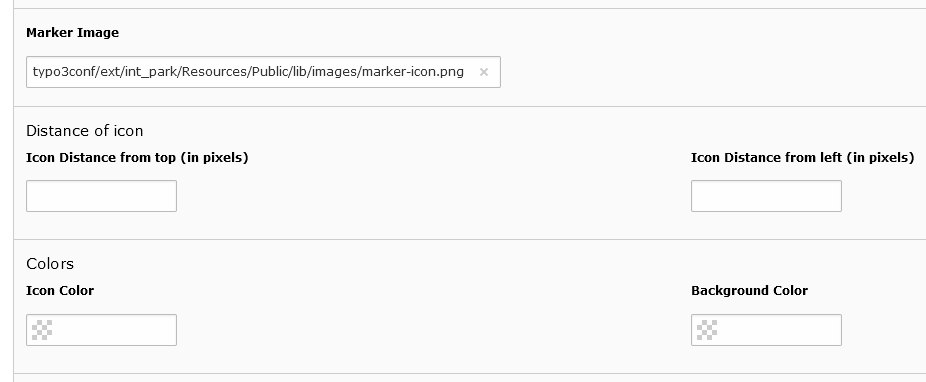 Marker options¶
In marker TCA, icon class can be specified, as well as its content. Content can be specified in 2 ways, one way is using RTE and other way is to add default Text & Image element via inline option. So multiple text and image elements can be added.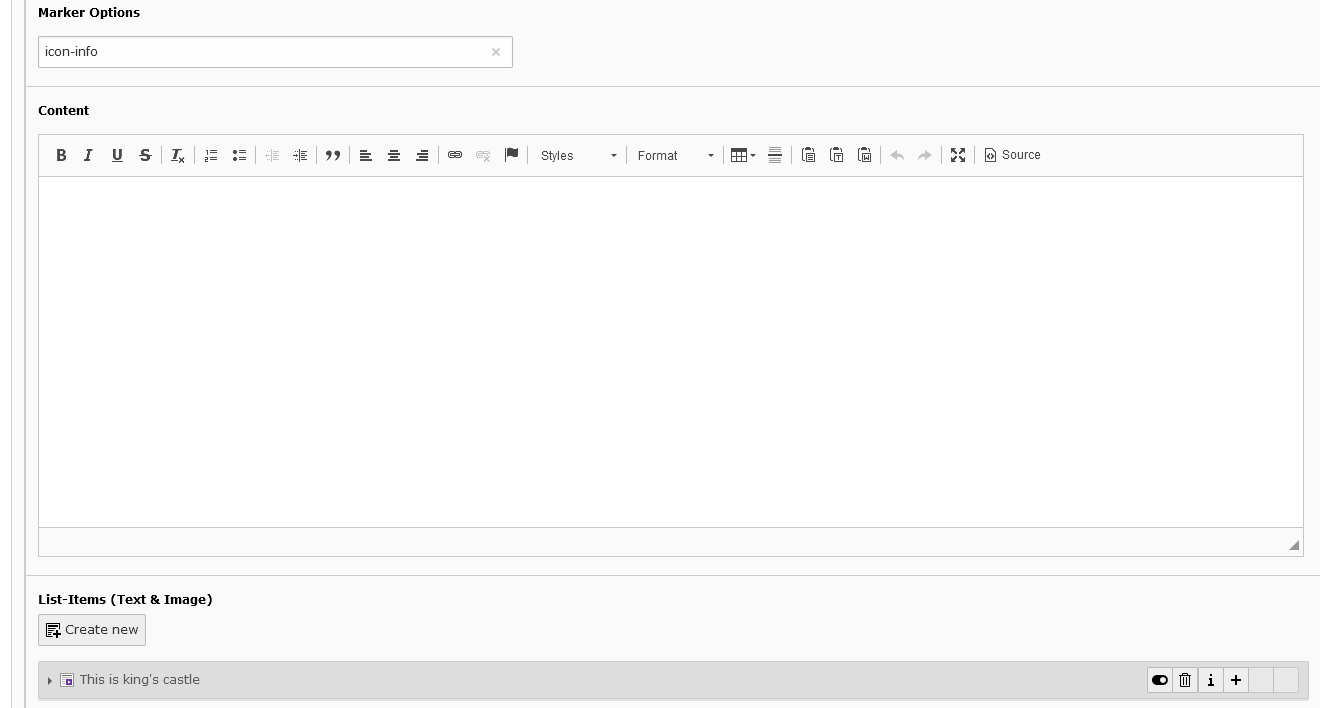 For any queries please contact¶
Open New Media GmbH Agentur für digitale Kommunikation
Simrockstraße 5 56075 Koblenz
Tel.: +49 261 30380-80 Fax: +49 261 30380-88
E-Mail: info@onm.de
Web: https://www.onm.de