Use flux elements¶
New content element wizard¶
Flux elements can be added by the new content element wizard. The available elements can be found under the register Flux content.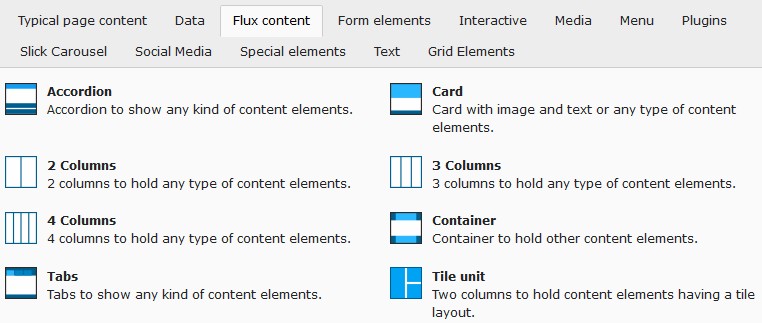 Content element type¶
When changing a content element type the flux elements are available under Flux elements.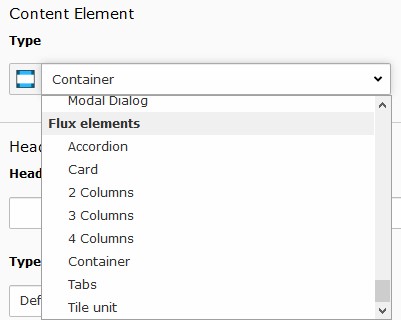 Vertical spacing¶
Sometimes structure elements are rendered with excessive vertical spacing. To reduce them No frame might be selected by the frame selector under the Appearance-tab.