Users Manual¶
This extension can be configured via TypoScript and via FlexForms. Users will use the FlexForms. Here you find a screenshot of the FlexForm settings: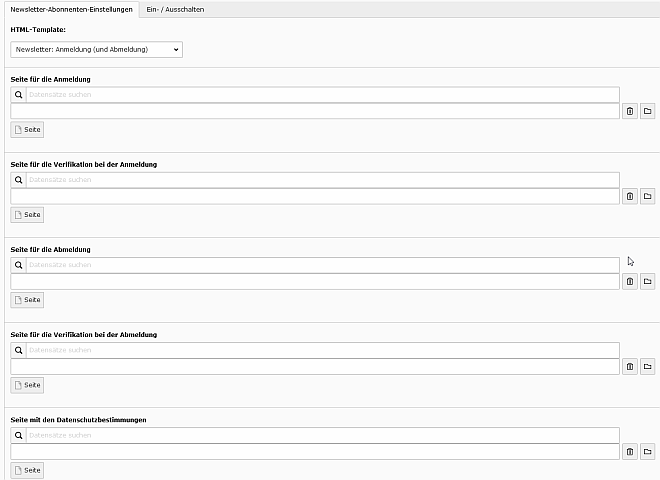 Several links can be specified for entry pages and redirect pages.
The unsubscribe-link must be specified and there must be an extra page for the unsubscription! Here you see an example configuration: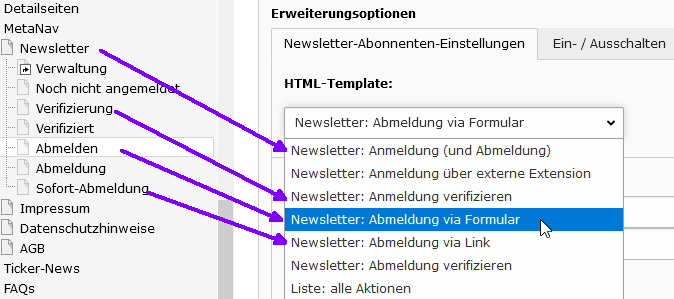 Note: in the form the fields email and GDPR are always obligatory/mandatory. All other fields are optional. Take a look at the Configuration chapter of this manual.