General¶
You can assign content elements to grids. This is a powerful tool for individual designs.
Available grids are
columns (1 to 6)

accordion

tab
Workflow¶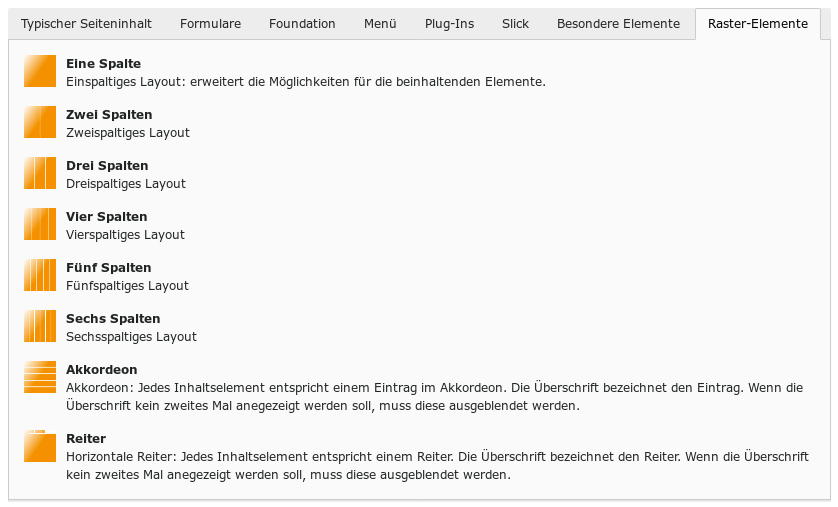 You can nest gridelements.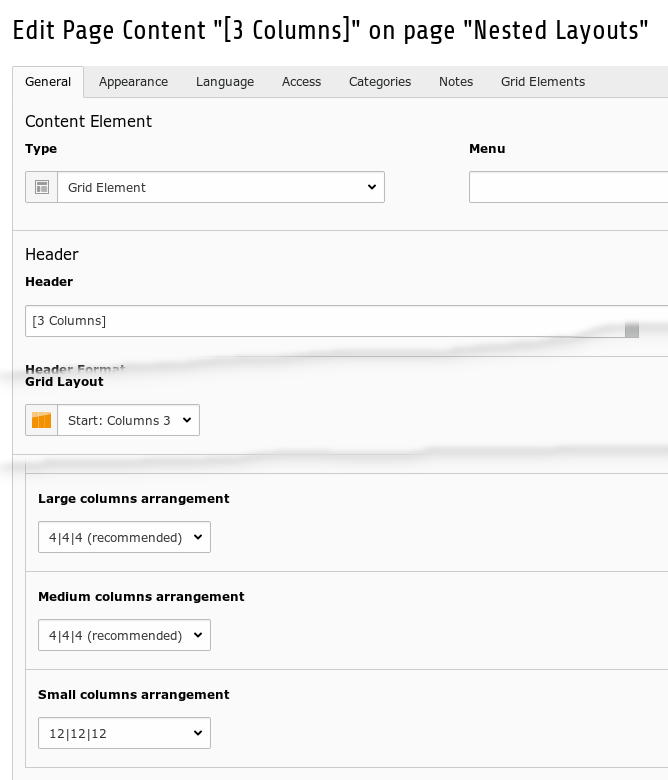 You can control the responsive behaviour with the properties columns arrangement.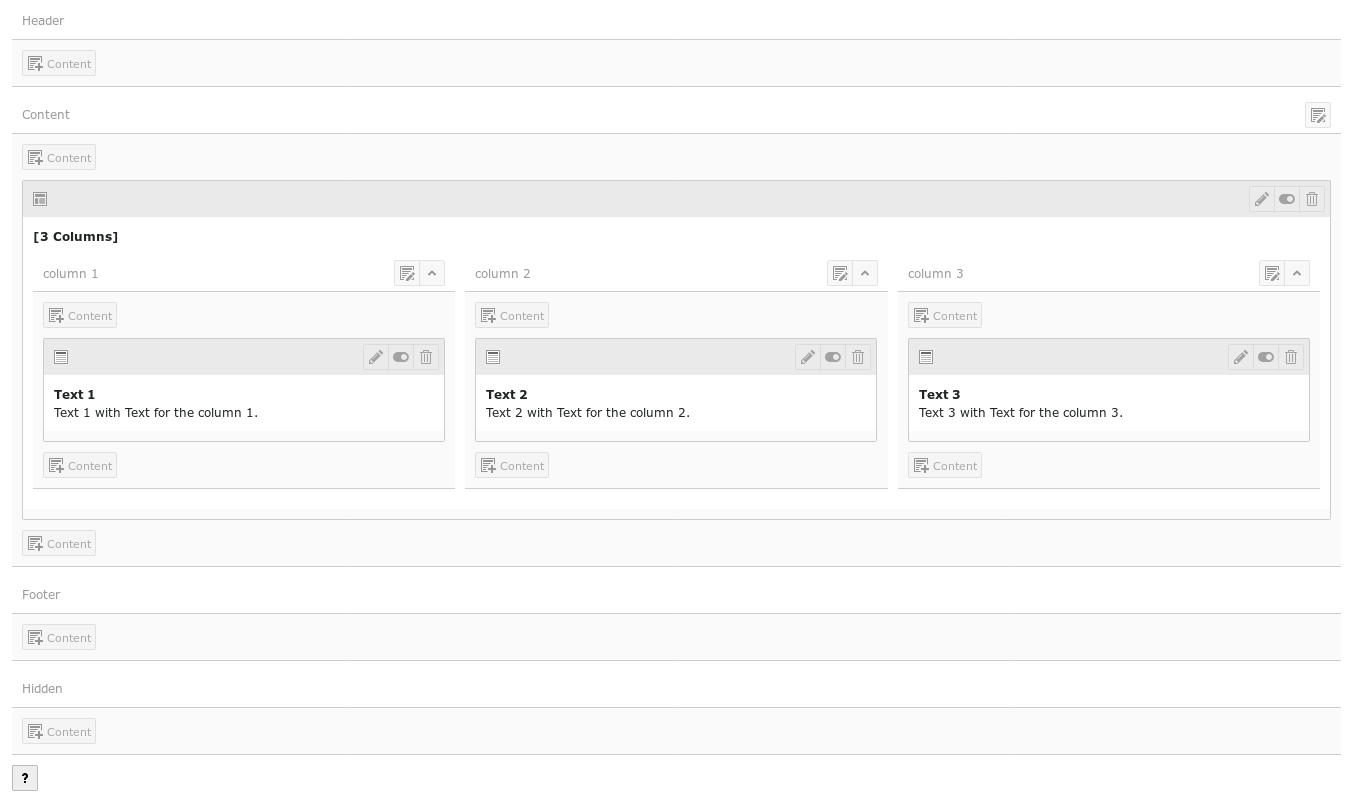 You can create every content element in the grid. A gridelement too.
Frontend¶