E-Mail¶
Confirmation E-Mail¶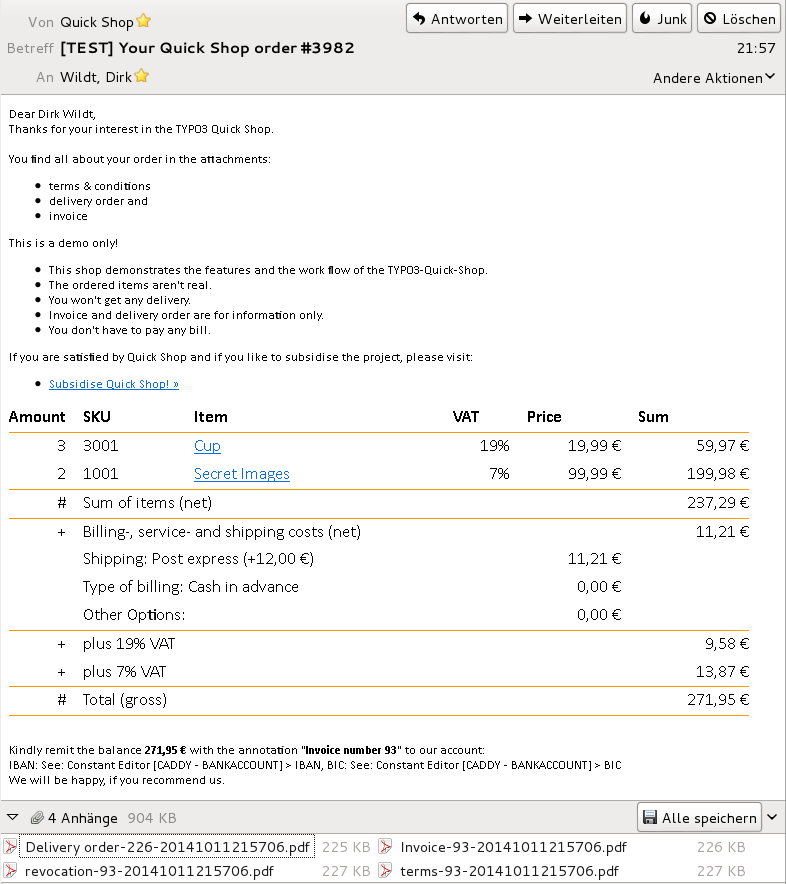 The confirmation e-mail contains:
a text
the caddy
attachments
All is configurable of course.
Attachments¶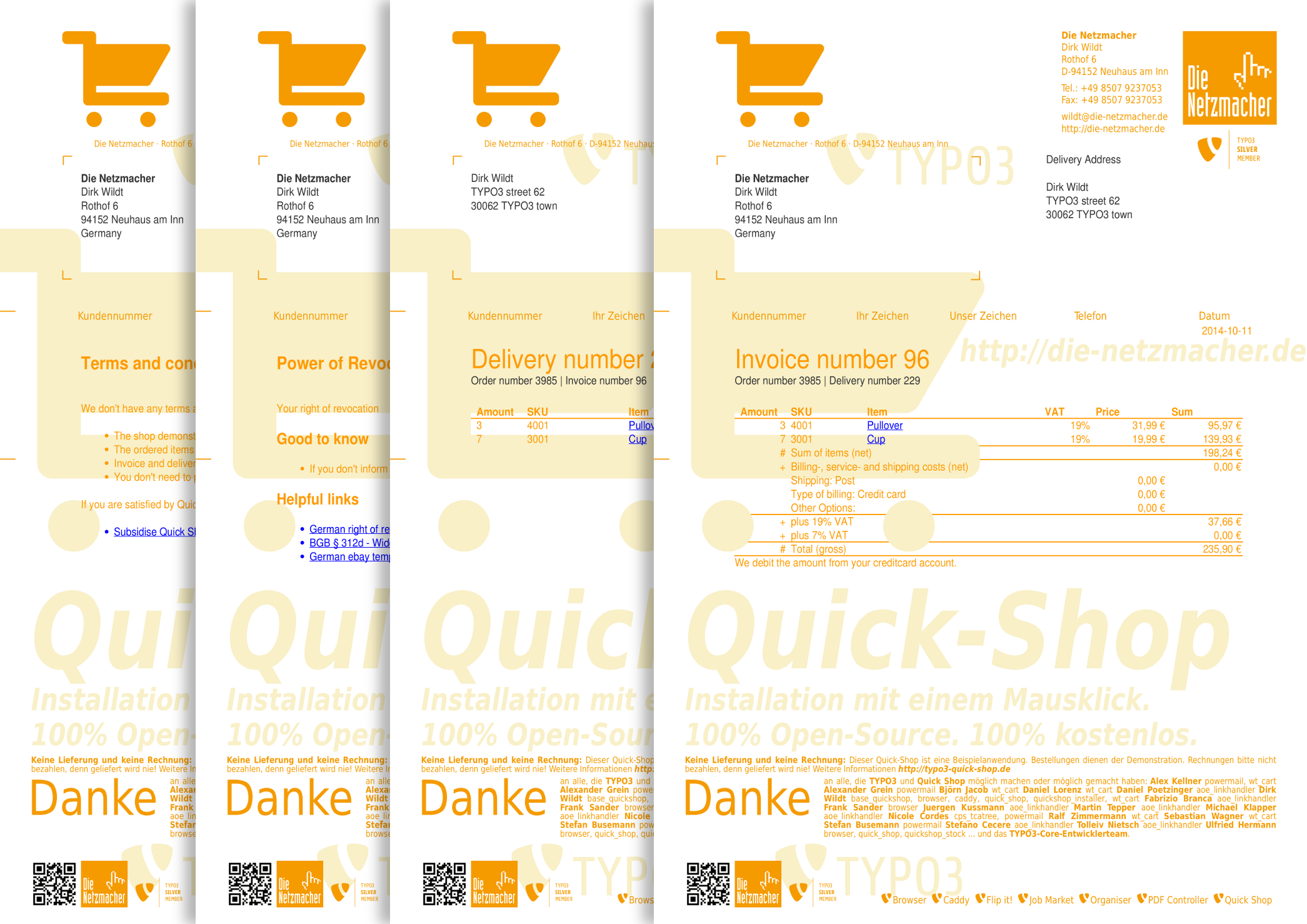 Attachments by default are
the invoice,
the delivery order,
the confirmation,
the power of revocation and
the terms and conditions.
The corporate design of the attachments is configurable.
Customer and vendor can get different attachments.