Introduction¶
What does it do?¶
The Scheduler is designed to be the central place to manage all kind of tasks that need to be executed on a regular basis, without needing someone to actually press a button.
Screenshots¶
This is a view of the BE module's main screen, where you can see all tasks that are currently registered with the Scheduler.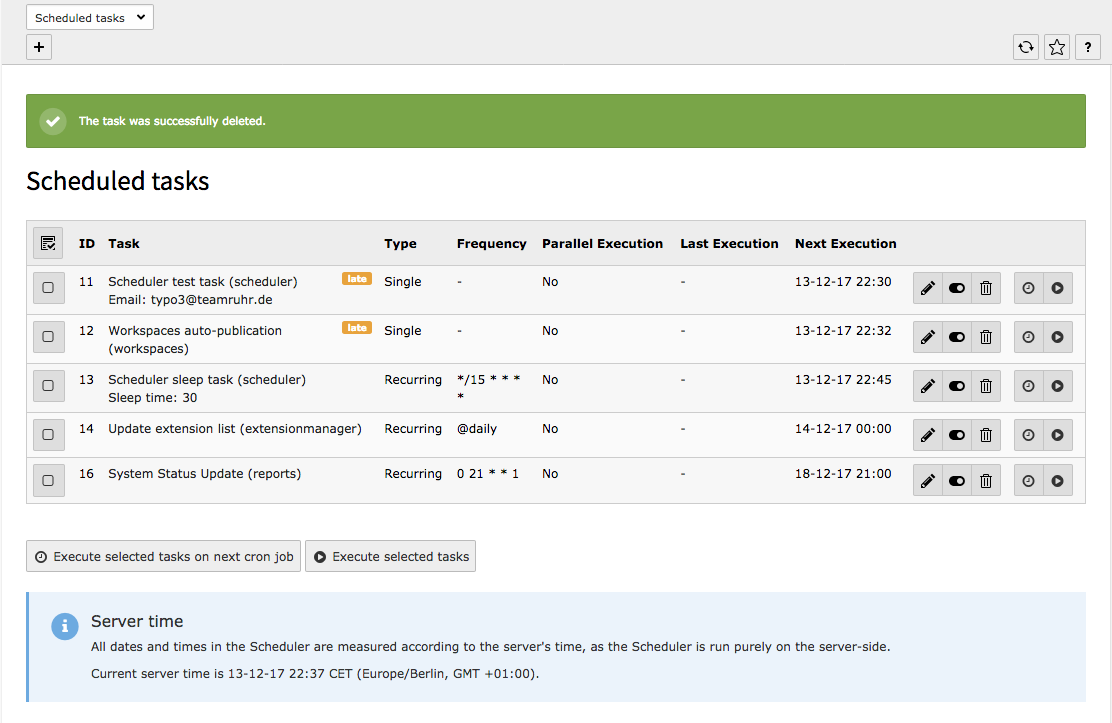 Credits¶
The Scheduler derives from extension Gabriel, originally developed by Christian Jul Jensen and further developed by Markus Friedrich.