Attention
TYPO3 v7 has reached its end-of-life November 30th, 2018 and is not maintained by the community anymore. Looking for a stable version? Use the version switch on the top left.
There is no further ELTS support. It is recommended that you upgrade your project and use a supported version of TYPO3.
Browsing the global configuration¶
The SYSTEM > Configuration module lets you browse all the values in the $GLOBALS['TYPO3_CONF_VARS'] array.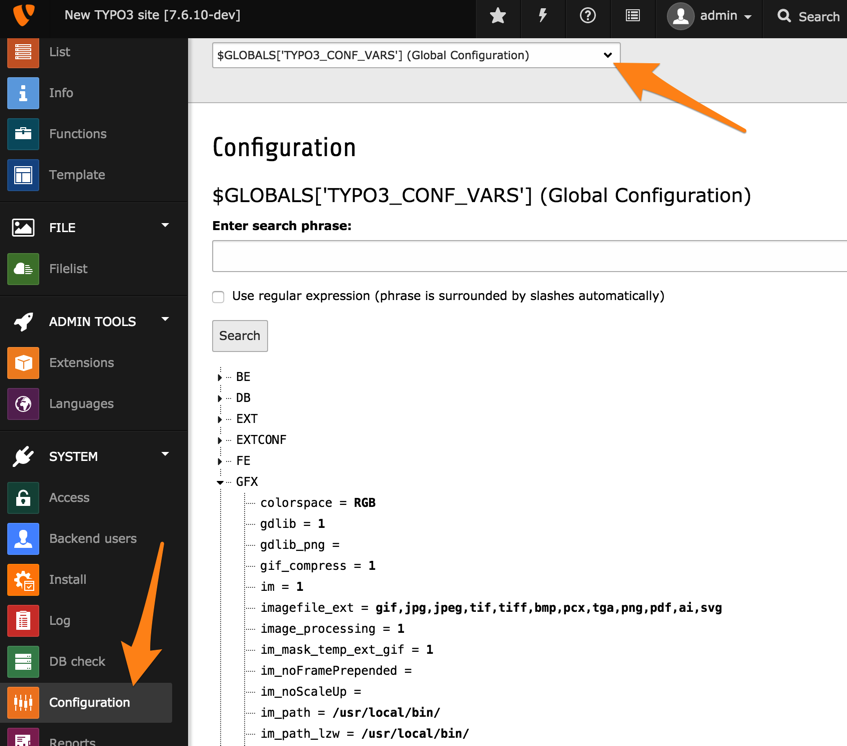 Note
This module is purely a browser. It does not let you change values.
It also lets you browse a number of other global arrays. Just be curious and investigate!