Files¶
Files can named without any restriction.

The file name will get an unique id while the migration. This avoid any file-name conflict and enables the canceling of the launch.

Files should be stored in the same directory tree like they should installed.
Sample¶
Files¶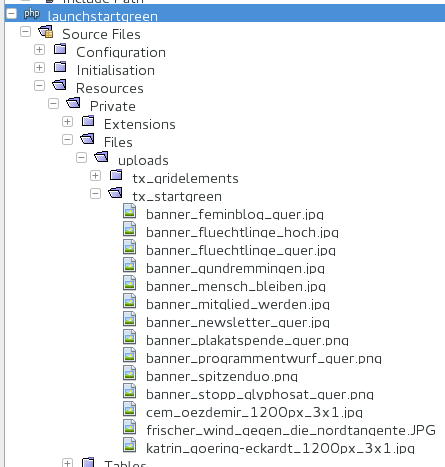 Above are shown the some files of Launch TYPO3 GRÜNE (launchstartgreen).
See it at my git: https://gitlab.die-netzmacher.de/typo3/launchstartgreen/tree/master/Resources/Private/Files