TYPE: "inline"¶
Inline-Relational-Record-Editing (IRRE) offers a way of directly editing parent-child-relations in one backend view. New child records are created using AJAX calls to prevent a reload of the complete backend view.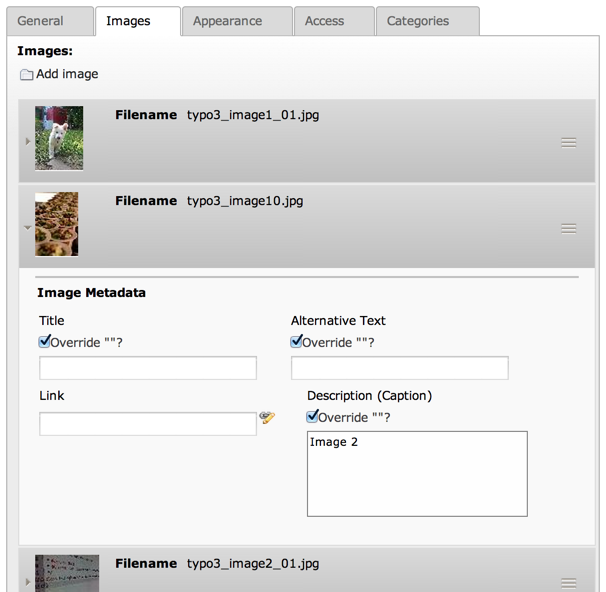 Please note that IRRE does not fully work in conjunction with versioning. Only 1:n relationships are supported in workspaces (since TYPO3 4.5).
Note
TCAdefaults.<table>.pid = <page id> can be used to define the pid of new child records. Thus, it's possible to have special storage folders on a per-table-basis. See the TSconfig reference.
| Property | Data Type |
| --- | --- |
| | array |
| | integer |
| | array |
| | array |
| | array |
| | string |
| | string |
| | string |
| | array |
| | array |
| | string |
| | array |
| | string |
| | string |
| | string |
| | array |
| | string |
| | integer |
| | integer |
| | string |
| | integer |
| | string |
| | string |
| | string |
| | string |